Monday, 14 March 2022
Written by MYTHEO
‍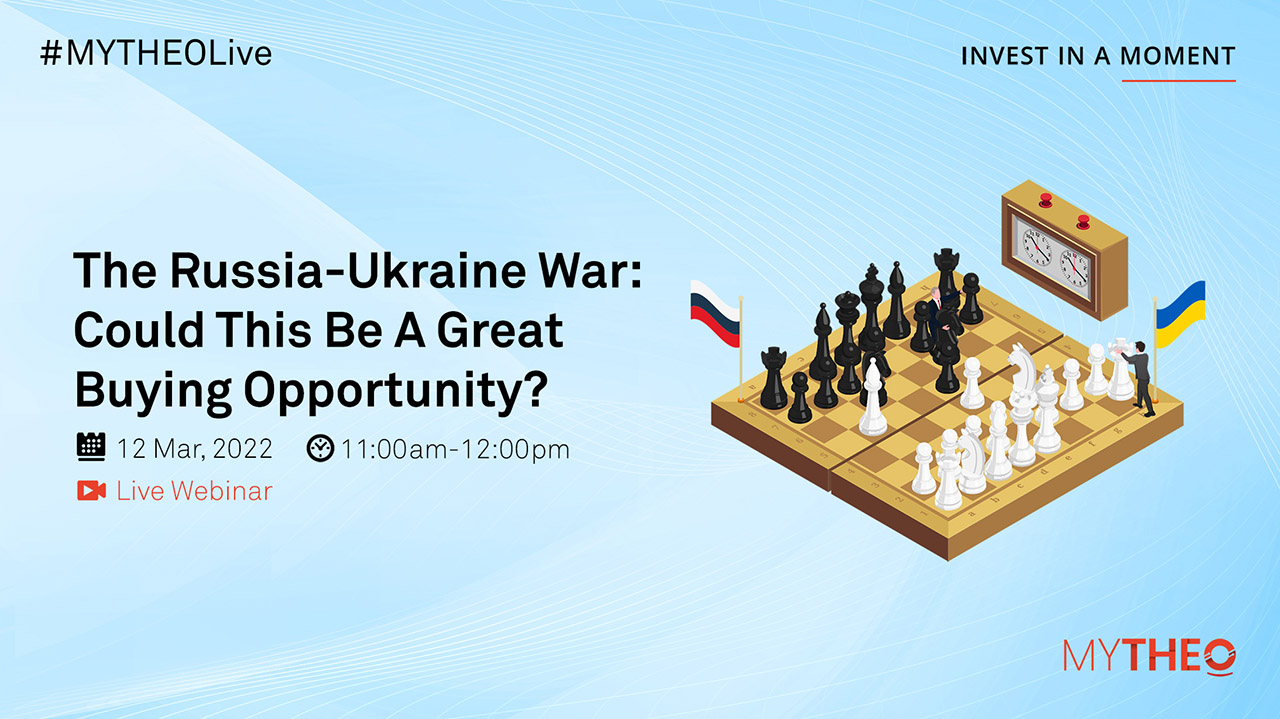 In our recent #MYTHEOLive webinar: The Russia-Ukraine War: Could This Be A Great Buying Opportunity, our speaker Matthew Stuart-Box, Chief Investment Officer of MYTHEO thinks that it is important to incorporate risk management strategy in our portfolio and continue to invest on a long-term perspective without being panic.


‍
Here are the 3 key takeaways:

1. Although every geopolitical event is different and unique in certain aspects, they all typically have something in common, a combination of falling markets, higher level of volatility and investors' uncertainty.

2. We have experienced number of these situations in the past with the most recent being the COVID-19 sell off in March 2020, however our job is not to predict what will happen and when but to construct portfolios in such a way that helps to reduce the impact of these events by incorporating risk management strategy like diversification to low correlation assets such as real assets to keep the portfolio resilient and deliver good returns over medium to longer term.

3. While we don't know exactly how the current event will play out, as February's performance shows (refer to the chart below ), diversified investments can help the portfolio as a whole respond better under different market conditions, curb extreme fluctuations in asset value, and have higher potential to deliver good returns over the long term. The same also applies to diversified investments across asset classes, countries / regions, industries.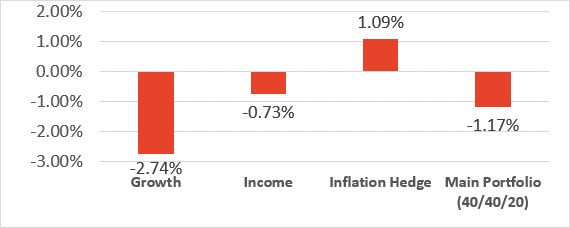 We are confident and have high conviction on our diversified approach in growth, income and inflation hedge portfolio that makes up our recommended portfolio allocation to deliver for our investors of over medium to long term.

A digital investment platform like MYTHEO is here for you to achieve your long-term financial targets by having diversified investments in an easy and affordable way.

Invest in a Moment with,
MYTHEO

Back to Main Blog